9November
2009
maura @ 10:45 pm
Yeah, I'm phoning it in tonight. I had 2 classes this evening and, while you'll be happy to hear that they went well, I am wicked tired. 12+ hrs at work is a long time.
So here are some photos!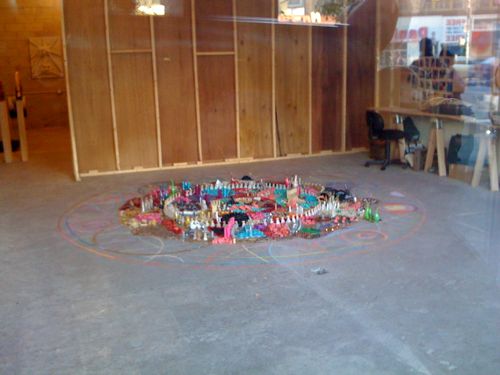 This is from the art windows that I pass on the way to work. It's a mandala made of lots of little things on the floor inside this storefront.
It seems to change every few days. Perhaps this is why: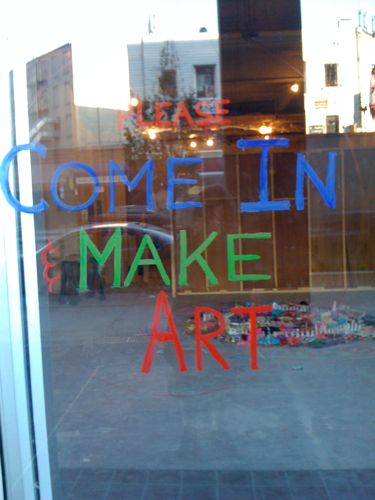 Yay for public art!
2 comments on "we don't need any kind of big parade"
Why not add a comment of your own?