26April
2015
maura @ 9:57 pm
We are all having a bit of an obsession here lately in casa mauraweb over Nekoatsume, which Jonathan discovered via Boing Boing last week. It's a game in which you collect cats. Sort of a loose definition of "game," really — it's kind of like Pokemon without the fighting, or like those Tamagochi that you had to take care of intermittently all day.
It's a cute little cartoony game in which you have a yard outside of a house and try to attract cats with toys and food. Capitalism is the rule — the better stuff you have, the more cats swing by to play with your toys and eat your food. Then the cats pay you in silver fish and gold fish which you can use to buy more toys and food. Typing it all out here now I'm reminded of the Sims — why have the simple cardboard box when you can have the fancy cardboard house?! It's hilarious because all of the stuff to buy is cat stuff: balls to play with, pillows to sit on, paper bags or cardboard tubes to stuff yrself in (see photo below). Good times.
Right now we're all playing on the free mode which basically means that we wait to earn enough fish to get more stuff. I'm jonesing the most for an extra room, because the yard only holds 5 small toys or 3 small 1 big, so you max out on what you can have out for the kittehs to play with. Of course there's leveling up too — if a kitteh visits you enough times she brings you a present! You can take pictures of the cats too, natch. They are really, really cute, especially when they're scratching on the scratching pad or jumping to get the butterfly toy.
I don't want to buy more fish, which of course you can use real money to do (duh, it's the internet). But I reeeeeeeeally want an extra room.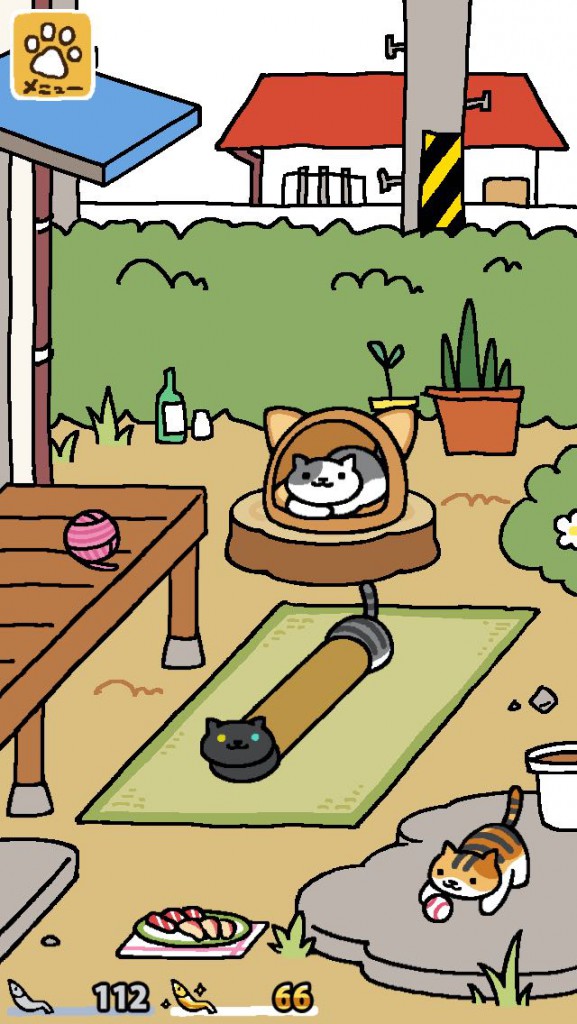 one comment on "you left your love letter incomplete"
Why not add a comment of your own?