27April
2020
maura @ 7:03 pm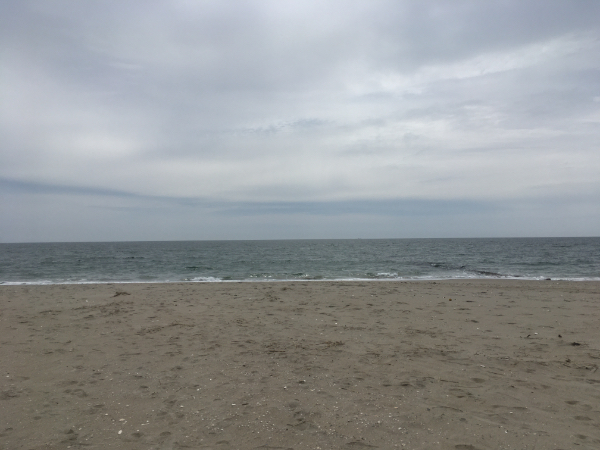 "I wish I knew what was going to happen" tweeted a friend of mine a couple of weeks or so ago. (Insert what has become the usual time has no meaning in a pandemic comment here.) I am wishing that, too. As a person who has always preferred to plan, to be in control, to know, this is a hard time. And still: grateful it's not as hard as it could be, me and mine still healthy and safe and employed and able to buy food and wine and toilet paper.
Some views of our surroundings look normal, try to convince me that things are the way they used to be. There's the shelf at the front of our apartment with the tv and games and records and the very neato paper art given to me by a good friend last December. But turn my head to the side to reveal the not-normal, a box of supplies for a stalled renovation, quarantined postal mail on the shelf near the door, waiting for a day or two to pass before reading and filing, just in case. The sewing machine out on the coffee table for weeks as we perfect our sewing of masks out of my stash of fabric. Who knew my hoarding keeping old plaid pj pants and other odd cloth bits would have come in so handy? And I am apparently a genius for keeping a couple of pairs of spent tights, which as it turns out are perfect when sliced up for mask ties, soft and stretchy and comfy.
We are trying to get out when we can, lucky to live near some big green spaces, though many many other people also live near these spaces. I try not to fixate on the still not insignificant numbers of people not wearing masks, especially the runners/cyclists who can be hard to avoid when they come from behind. Mentally high-fiving fellow mask-wearers, trying not to visibly stink-eye the mask-avoiders. There was a time not long ago when I was so much less judgmental about my fellow park-goers, I hope I can get back to that again.
A couple of weeks ago (for real!) we realized we hadn't driven the car in a long time so drove out to the beach at Riis Park. I've been to Fort Tilden a few times about a decade ago but never to Riis Park. I think it always felt too far away and too crowded and too solely-beachy — beaches are not my favorite thing, and at Fort Tilden there's a fun short hike to get to the beach which was pretty empty the times I've been. But our drive down was fast and easy, traffic very sparse, the same all over the city as many (most?) people are staying inside, saving lives, flattening the curve. The neon signs flashing those messages repeatedly all along the Belt Parkway made it feel like a disaster movie, the joy of no traffic cut through with the anxiety of disobedience. Does being in the car count as inside? Did our drive and socially distanced mask wearing beach walk unflatten the curve, even a little bit?
I have found it difficult to read beyond checking the news and state website 2x/day, really trying to keep the endless scrolling in check. So many books all around me (physically and digitally) but attention in such short supply. I suddenly noticed that the New Yorkers had been piling up on the side table and indulged in a Saturday afternoon spent mostly on the sofa to try and work my way through them. The oldest dated from March 3rd, and so it was an archaeological read through the changes happening in this city and the world, from just before things closed down to things beginning to close down to now (-ish, I'm still a couple of weeks behind). Admittedly it was a bit of a wallow, thinking about the last (and second to last) restaurant we ate in and the last movie we saw. It's hard to believe that it's been as long as it has, even as we don't really know how long it will be until things change again. I wish I knew what was going to happen.
Why not add a comment of your own?