20December
2014
maura @ 9:15 pm
It's not so much that I've been writers blocked, exactly. More like an inspiration desert, of sorts — lots of thoughts, but trying to get words onto paper has been difficult. It's been a very full semester, a full year, really, full of big things both good and bad. And I'm perhaps a bit more tired now at the end of this semester than in years past.
CUNY's fall semester goes late so I've still got 2 more days of work left before break, as does Gus with school. Then it's 9 days off in a row, which sounds decadent. I have 6 books to read and 2 videogames to play and 2 tv shows to catch up on, woo! And there's an article idea that's been kicking around my brain for a while now that I might try to start to draft, too.
Perhaps extra sleep will help me come out on the other end of the inspiration desert. But in the meantime, here are some random recent photos from my phone.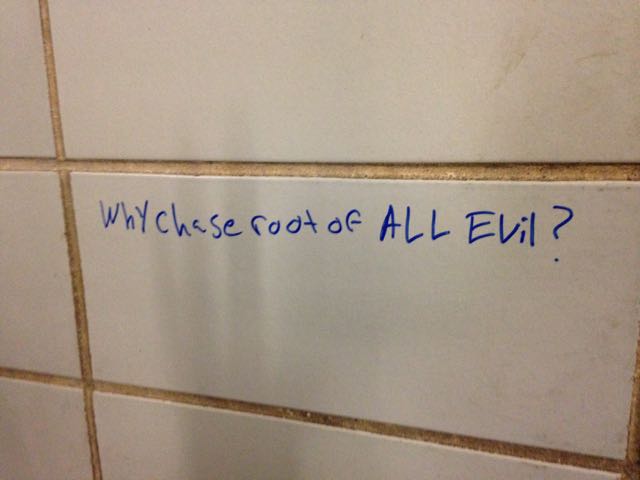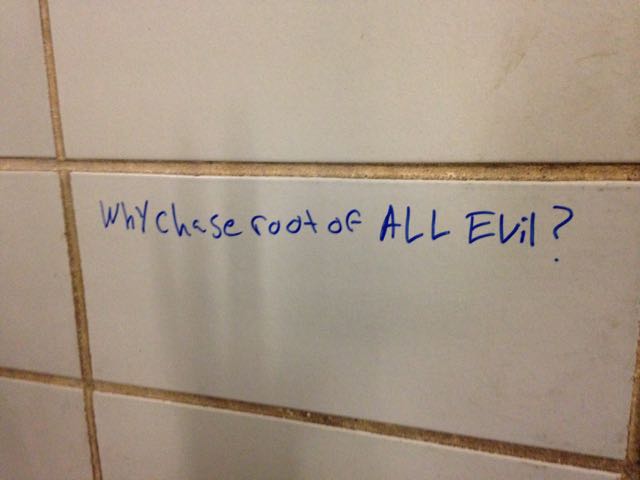 Graffiti from the staircase at work, in one of the classroom buildings. Why indeed?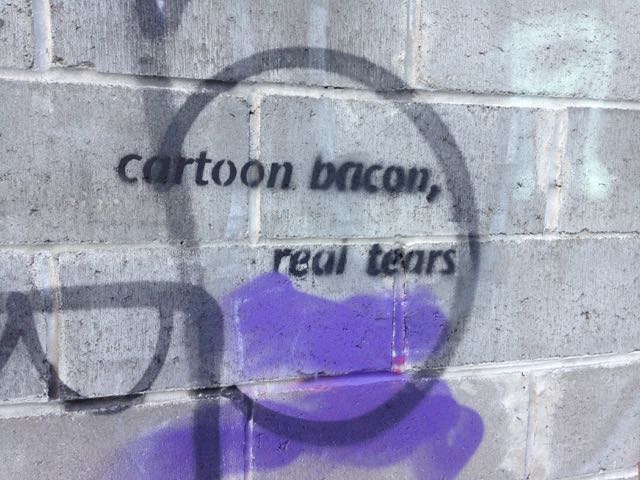 Graffiti from East Williamsburg across the street from the new gym where Gus does parkour. It's right near the beginning of the Newtown Creek and is pretty industrial, lots of low warehousy buildings. There must be some kind of understanding with street artists and the building owners because the graffiti is AMAZING, seriously complex and gorgeous. The first time I drove Gus over there I almost crashed the car from all of my neck craning, and I see something new every weekend it seems.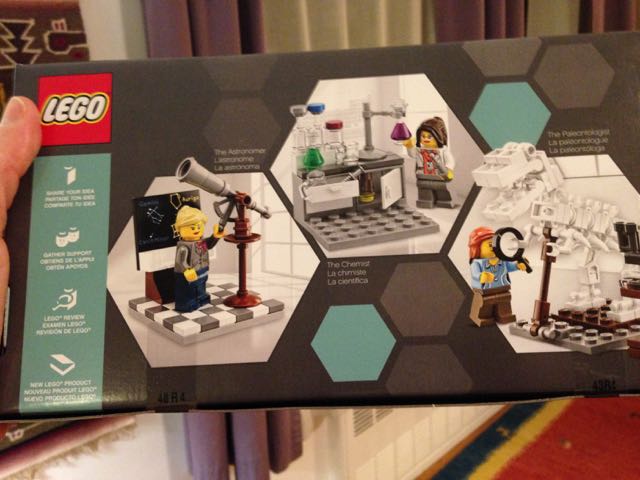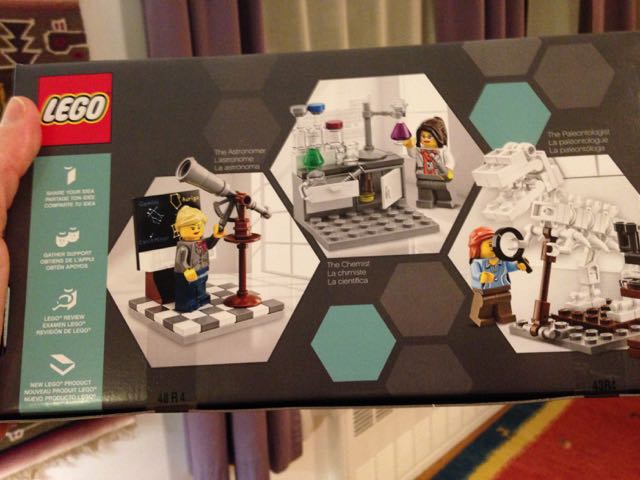 The Lego research scientists set was back in stock for like 1 day, and I got one! Kind of amazing, actually — I just happened to be on twitter in the 10 minutes I had between meetings at exactly the right time, and ordered one up right then and there. Funny, too, as I haven't been on twitter much lately, just unable to keep up even using my old strategy of scrolling through quickly as I walk between meetings. So many meetings, the mind boggles.
Anyway, not that I need any more stuff in my life, what grown lady does? But women in science toys FTW! And I can always bring it to work to decorate my office, right?
EDITED TO ADD: What slays me is the support strut under the dinosaur skeleton. I mean, that's not necessary to make the legos structurally sound, but it is totally necessary for a real life dino skeleton in a museum. Swoon.
one comment on "not the humidity"
Why not add a comment of your own?