5August
2012
maura @ 9:47 pm
Wait! I forgot! I walked Gus to and from camp on Friday and was pleased as punch to find these 2 bits of incidental art along the way: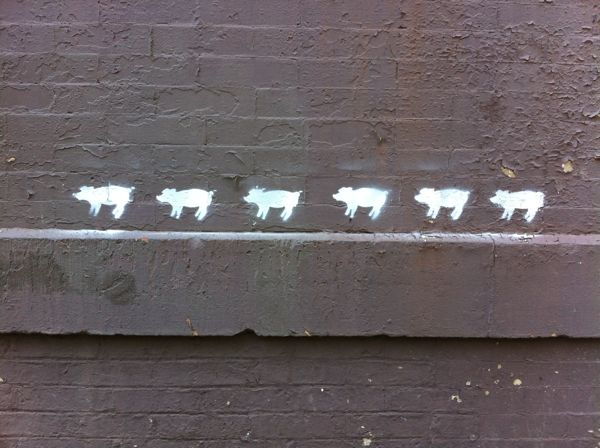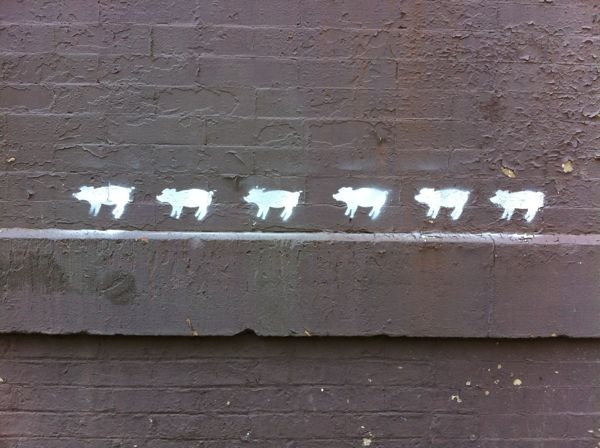 A little line of spray-painted pigs! So cute! So orderly! Look at their curly tails!
And…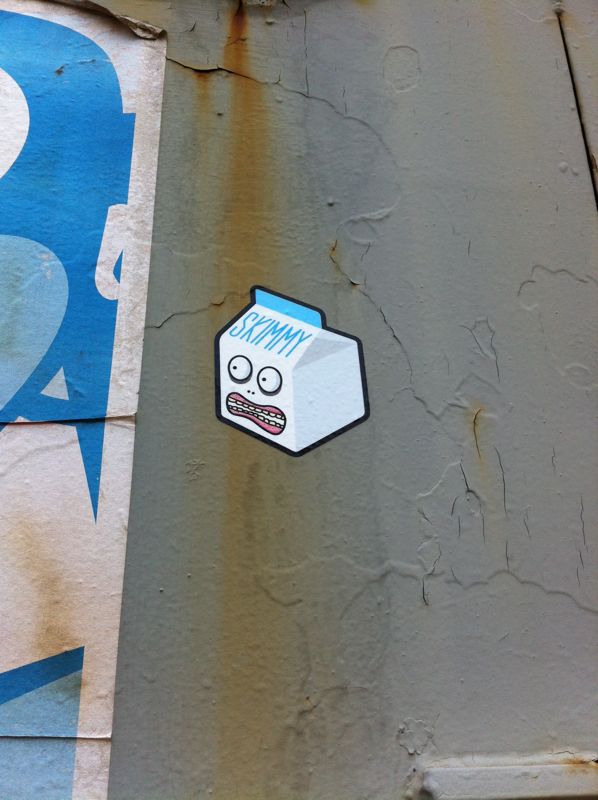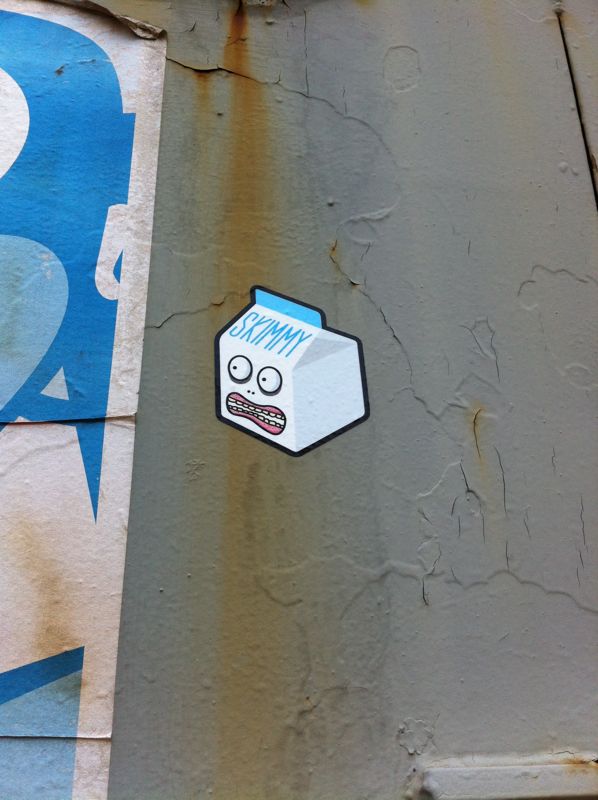 Skimmy the milk carton sticker! Skimmy, dude, why so on edge? Try to relax! Though I guess if someone was about to drink me, I'd be all aggro too.
4 comments on "from the phone"
Why not add a comment of your own?