22November
2011
maura @ 10:28 pm
Now that things are (somewhat) slower I'm trying to get back to some old, good habits, things I'd stopped doing when I was too busy or too tired. So I walked to work both yesterday and today. Today I even walked the old, preferable way, which is much more scenic and much less vehicle exhaust-y but takes between 5-10 more minutes. Which is nothing, really — barely a drop in the time bucket, practically zip in the great scheme of things. And something I should totally be doing for mental health, etc.
What I've missed in the past couple of months is new street/public art, which is everywhere! Photos of the stuff closest to work coming soon, but also there's a great installation on a building on the scenic way to work. I didn't stop to take pictures today, and anyway tonight I found much better photos than I could probably take. E.g.: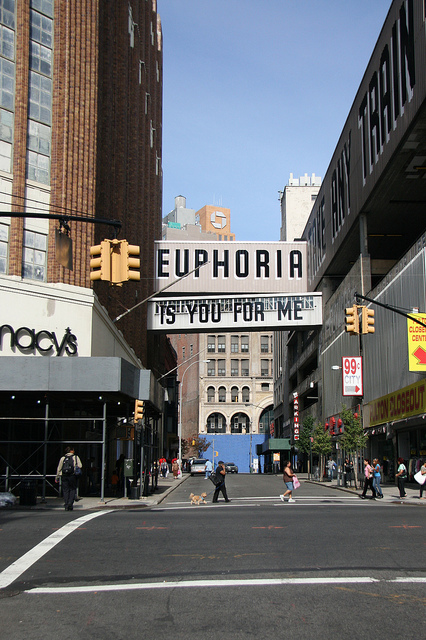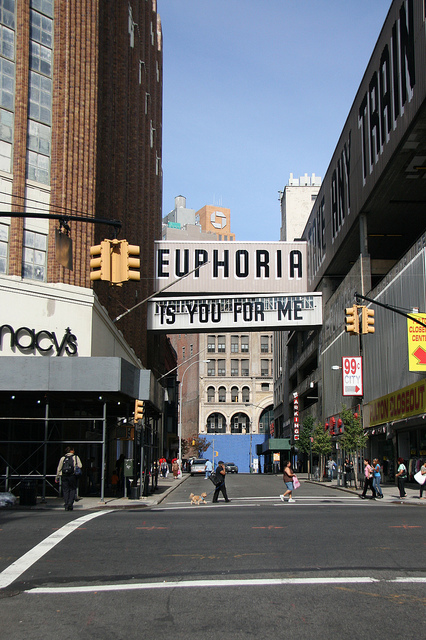 Really a cool project, and I haven't even had a chance to walk around the entire building yet. I actually kind of adore that part of Brooklyn, that intersection of Livingston and Hoyt. True that it's grungy and dirty and rundown and sad, plus the horrible commercial crowdedness of the Fulton St. Mall (where–UGH–xmas carols are currently being played so loud you can hear them 2 blocks away!). But there are amazing and beautiful historic buildings, and a Mexican grocery with 50 cent bags of chips for after summer-camp snacks, and lots of people people people coming and going and just trying to make it work.
Here's an article about the artist, who sounds like a cool guy.
Image credit: sabeth718
one comment on "what you see"
Why not add a comment of your own?