19November
2011
maura @ 10:26 pm
We're home today, having only taken the quick trip north. Where quick = the length of time we spent in Montreal, not the length of time we spent on a bus. Lots of sitting, oof.
Tired tonight and lots of TV to catch up on, so please enjoy some of my random photos from the trip!
We stopped at the Duty Free on the American side of the border on the way up, and in addition to cigarettes and liquor there were many somewhat unusual finds: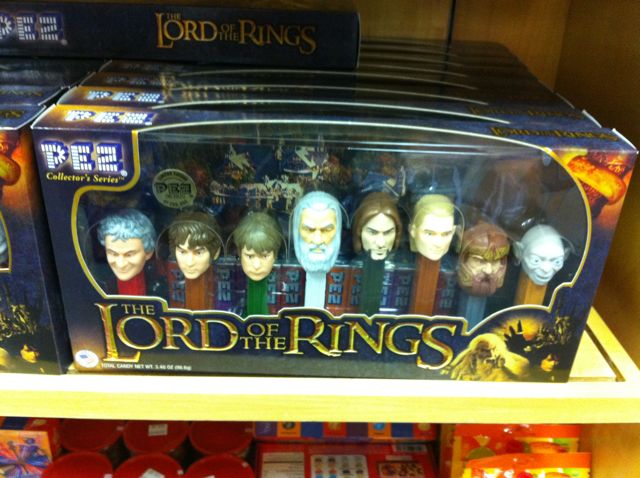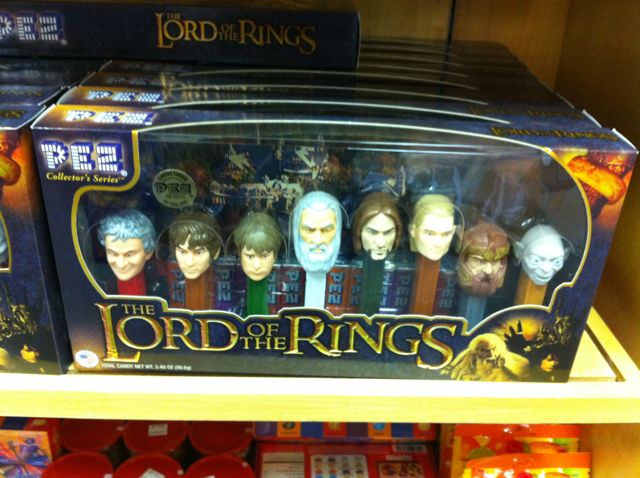 Who doesn't love the full set of Lord of the Rings Pez dispensers? Look at that Gollum head!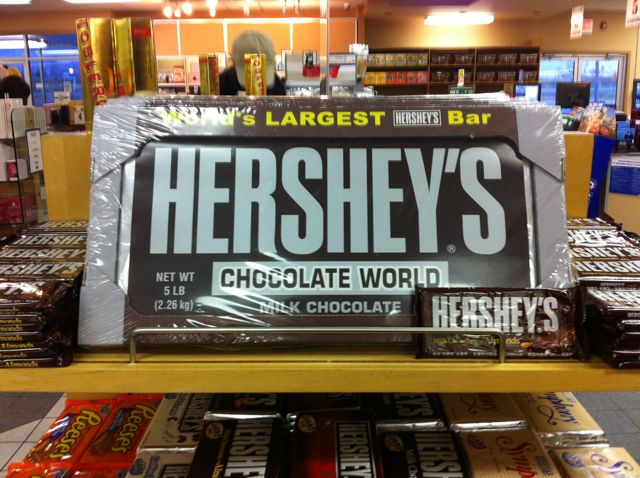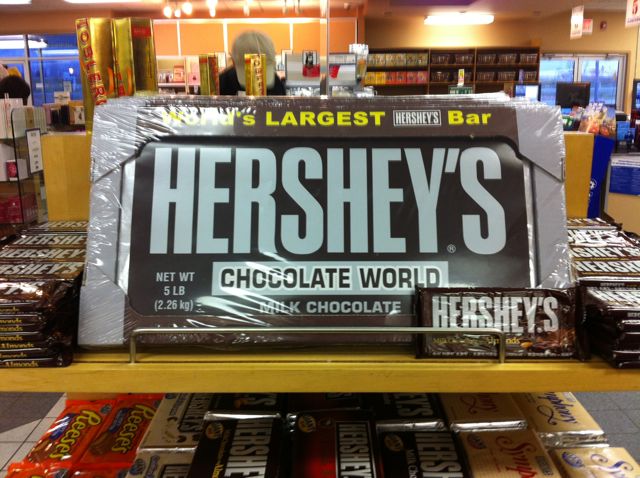 Enormous candy abounded. I've only ever seen a Hershey bar this big at Hershey Park!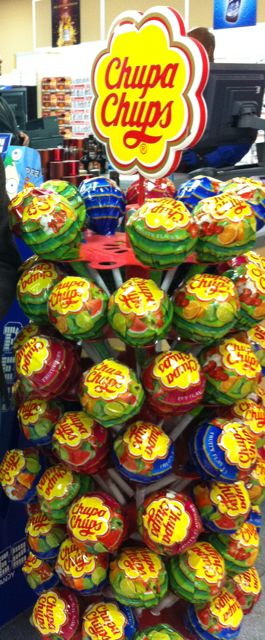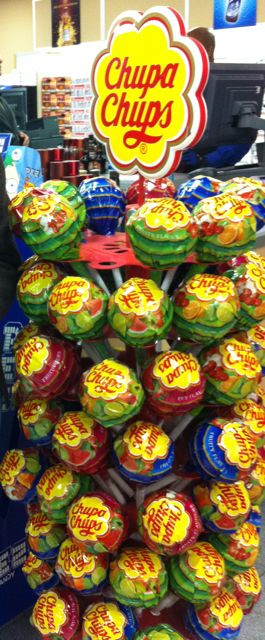 Also how would you even eat this gigantic lollipop? Wouldn't it get all icky before you had a chance to finish it, like Homer's sandwich? (Okay, how weird is it that I can only find that clip in German? Copyright stinks!)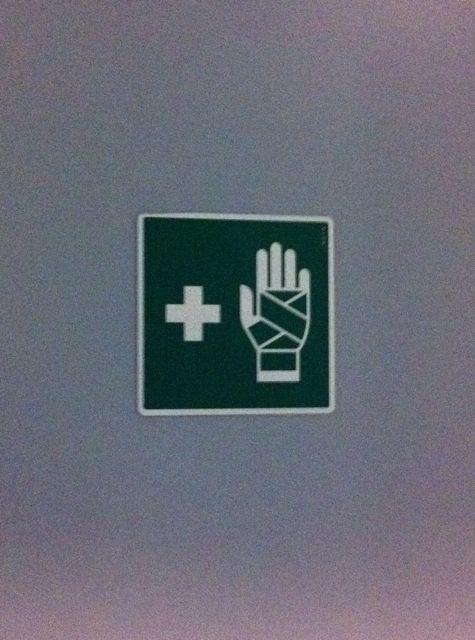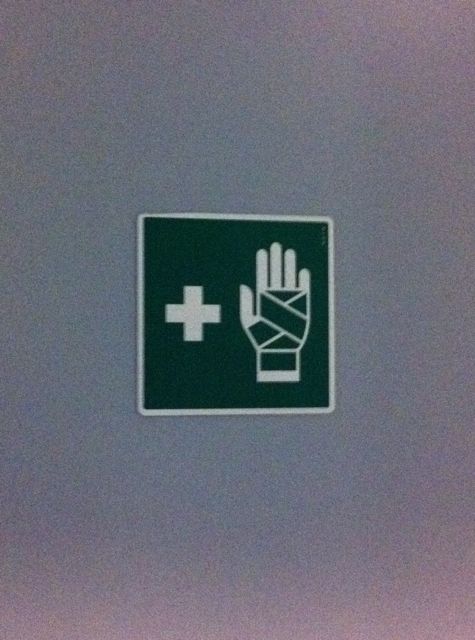 When we got through Canadian customs we were waiting to reboard the bus near a door with this sign on it. I get that it means first aid, but it *looks* like it means "extra bandage-wrapped hands in here!"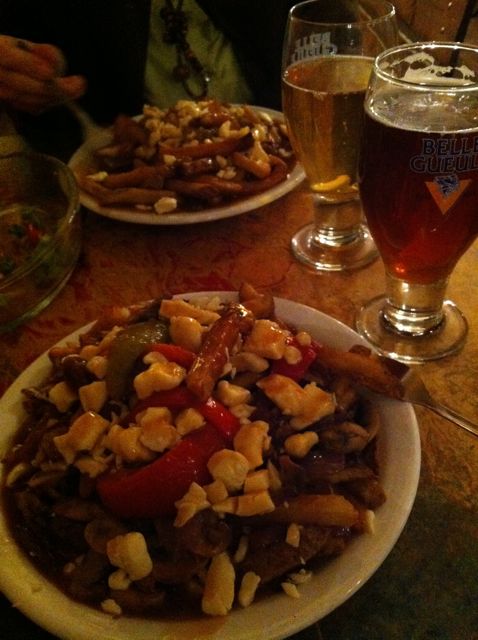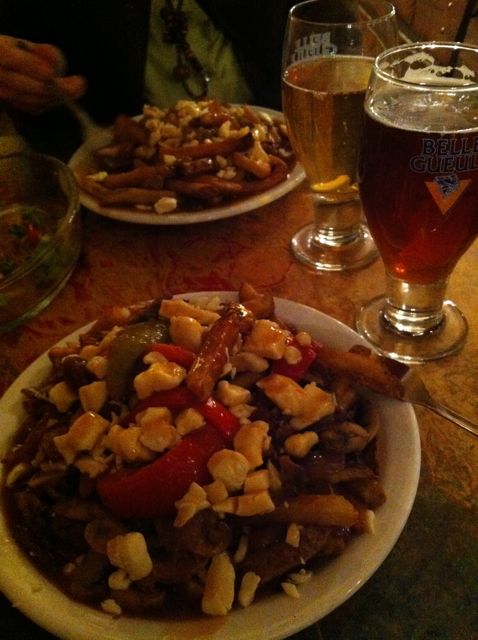 And then there was poutine, and there was beer, and there was great rejoicing. Followed by cafe au lait and tarte de sucre, not pictured here. Candy bars were brought home as well, one Coffee Crisp and one Crunchie for each of us. Heaven forfend we ever move to Montreal because we will clearly become enormously fat!
one comment on "bussed out"
Why not add a comment of your own?