2November
2010
maura @ 11:04 pm
I moved into my new office at the end of last week. New office! I've never ever had an office with a door all to myself. It's pretty swell.
Want a tour?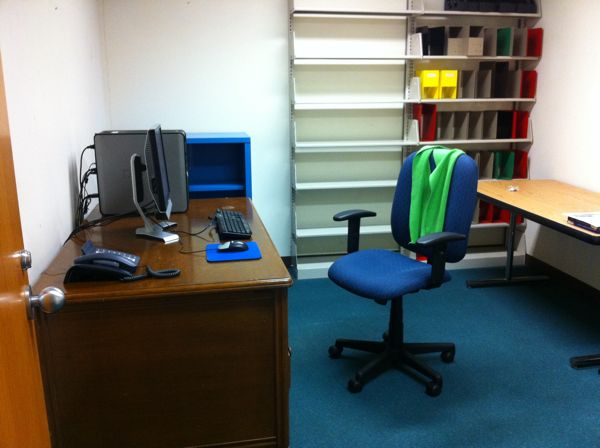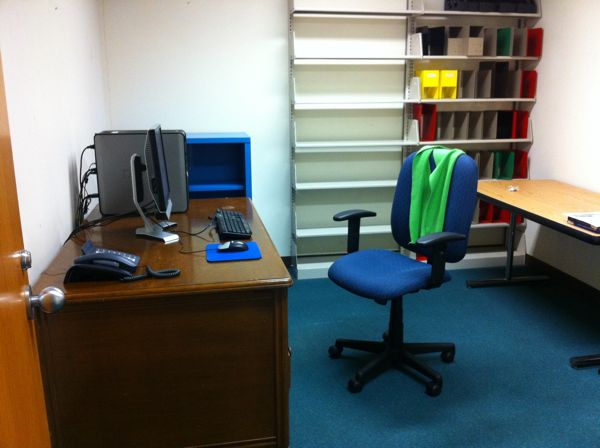 This is right after I moved in. New chair, too!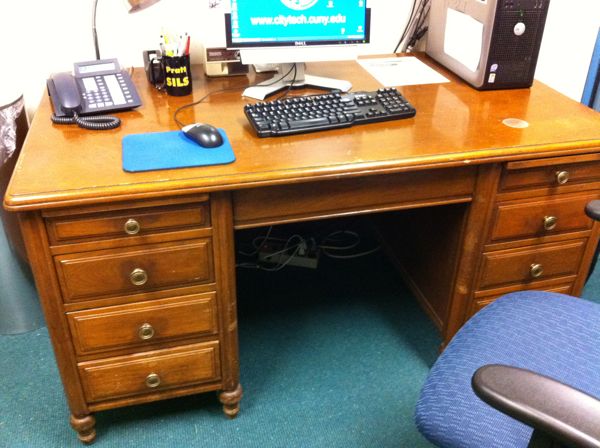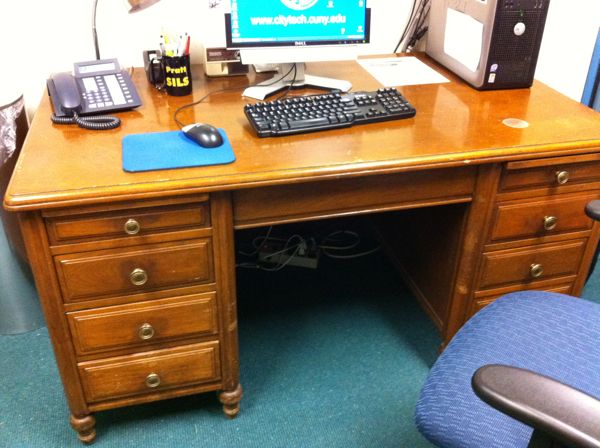 Old wooden desk! It was here in the space, and lucky me, I get to keep it. It's got loads of drawers and dividers and there was a little key in one of them. Mysterious!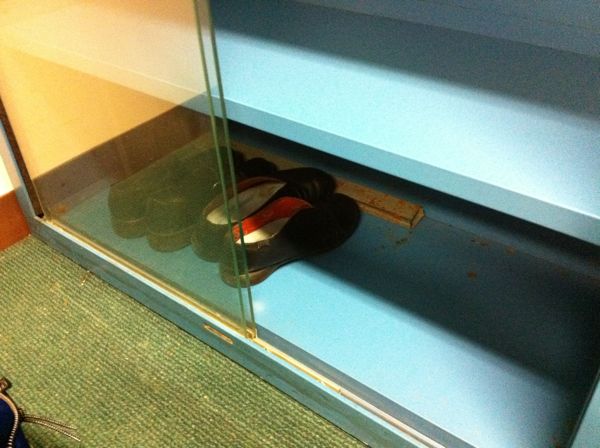 One of my three (3!) bookshelves is small and blue with glass doors. Very nice, and the bottom shelf is perfect for my shoes. (I keep my work shoes at work so I can walk to + from in sneakers.)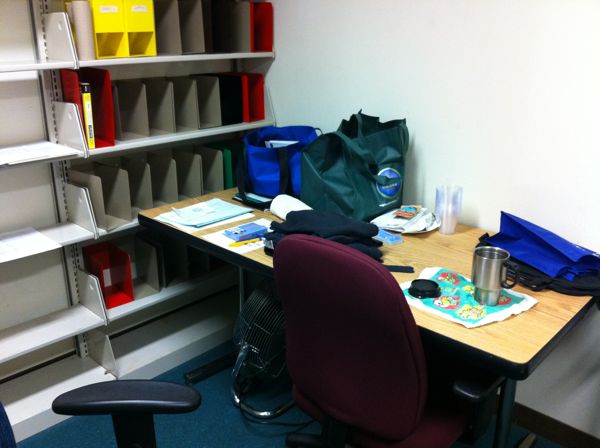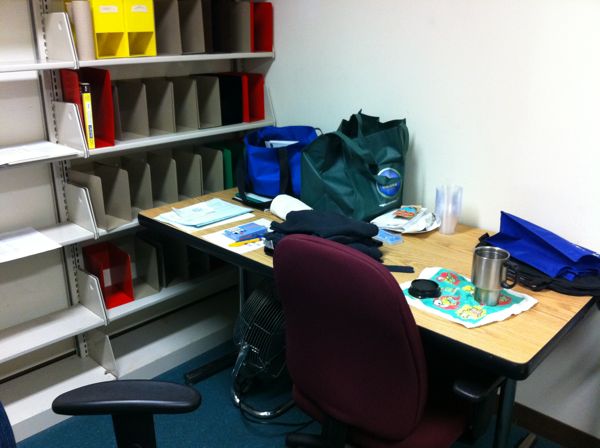 Two (2!) more bookshelves, plus a table. Which right now is covered in bags with much of the contents of my old desk in it, because I haven't had time to rearrange everything yet.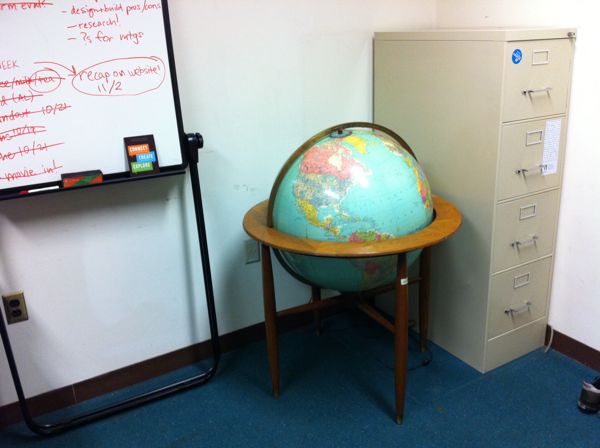 Whiteboard, file cabinet, and giant globe! Which also came with the office, and I couldn't be happier. I love globes, so very cool.
Right now I'm only partially moved because I haven't had a chance to move everything. I'm trying to bring a little bit over every day — it's incredible how much I've accumulated in the past 2.5 yrs. Also there's a small sticking point: my old file cabinet is legal-sized, and my new one is letter-sized (which I actually prefer). So I'll need to get some new hanging folders, sort out the legal folders, etc. And all of Gus's drawings and my other wall art need to come over, too.
All of which I love, seriously! Mmmm, organizing. But I just don't have time for it right now. Which is tweaking me ever-so-slightly in an OCD way because I'm not sure where anything is (though I did find my post-it notes today, which have become my most critical office supply lately). The absurdity of filing something in my old cubicle today did not pass unrealized, too.
6 comments on "i traveled far and wide"
Why not add a comment of your own?